It's that special time of year where it still feels like summer in the southwest. Truth be told, having been born and raised in southern California, I've never experienced a white Christmas. Usually, Christmas is blue skies and palm trees. And so is New Years, Ground Hog's Day, Easter, spring break, 4th of July, and any other day of the year. In fact, here's a photo from the balcony. This was taken last Christmas and I actually put a cheesy Instagram filter to it to make it look colder. Okay, I will stop the bragging, or rather join in your tears when I find myself in Manhattan this Christmas.
Latest + Greatest Obsessions
Food: Soup + Sweets + Gluten-free
I've been waiting for soup season since July. My ideal diet is soup, turkey + gravy, and chocolate all winter long. I have listed a couple of my favorite soup recipes.
Another thing I've been waiting for is gingerbread everything. I'm still not recovered from pumpkin everything and I never want to be. I'm the girl that ponders in June if it's sociably unacceptable to make gingerbread. Regardless, you'll find a candy cane permanently glued to my mouth somewhere around Christmas time. Perhaps it's because I like candy canes, or maybe it's because I'm suppressing my urge to say mildly inappropriate things about family affairs at the dinner table. We shall never know.
Due to recent doctor visits and certain medical reasons, I have found it best to keep a gluten-free diet. I also feel better when I don't eat gluten. Not in the "I'm so healthy I'm not eating gluten" way, but the "I don't have stomach cramps, brain fog and a headache" way, amongst other symptoms. Thank God for Pinterest, right? Otherwise, I'd be a sad, lost gluten-free soul.
Fashion: Plaid + Booties + Winter Whites + Big, Cozy Knit Everything
Will plaid ever not be a staple? Yet, the only plaid I keep are my boyfriend's button-downs. When done well, plaid makes an awesome oversized scarf or a fun, fitted skirt.
Am I the only one that thinks "booties" is a weird word? Maybe Nikki Minaj has tainted my mind. Nevertheless, I can't get enough of them…the shoes, I mean the shoes. I like to think of them as the winter equivalent of a ballet flat: you must have a pair.
I was over the "no white after Labor Day" rule a long time ago. White can be worn year round, but not all fabrics can be worn year round. If you wear a beautiful, white coat made of silk wool, kuddos and get me one. If you're wearing a white linen skirt and you don't live in Hawaii, I'm slightly judging you.
My ultimate dream is to find a big bundle of a knit cardigan/blanket/thing and wrap it around me like a cocoon. And then proceed to marathon watch Mad Men with Italian hot chocolate (which is not for the faint of heart). My favorite knits are those that are made of alpaca. Sometimes, I think alpaca fur is softer than cashmere. Alpacas are native to South America so their wool is quite a luxury. Fortunately for you, I know exactly where to find that wool. I'll "settle" for a Peruvian wool scarf, also known as a fabulous neck blanket.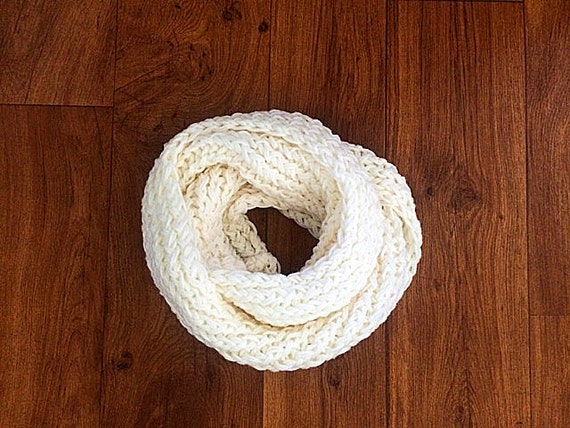 Home Decor: Christmas Trees + Natural Glam Interiors + Desk Spaces
Christmas is kind of a big deal in my big Italian family. Typically each year, my grandfather, who is casually known as the World's Greatest Man, turns the house into this grand Christmas wonderland. There's at least 2 Nativities on display, an entire miniature Christmas town, and an 8-foot tree decorated from top to bottom. They're not putting it up this year because their spawn of Satan cocker spaniel will destroy everything.
I cannot get enough of the white-whites and pearly greys. Maybe it's my beach roots or maybe it's because I'm constantly surrounded by tones of red and browns (thanks, Tucson), but there's something almost soothing about these rooms. Not to mention, it's reminding me how totally blank my own walls are. It's on my to-do list, right next to taxes.
Going with the above comments, I need a serious desk makeover. It's crammed with books and papers and all sorts of stuff. As college graduation draws nearer, it's time to de-clutter and beautify. I'm a very visual person, and staring at a sad, over stuffed desk makes me a little abysmal. And completely opposite of what I previously mentioned, I believe a desk should be extremely colorful. Because, between you and me, it's not every day that I skip over to my desk to work.
Accents: Gold + Copper + Neutrals
Gold is one of those metals that can look cheap if done wrong. In the past, I always preferred silver to gold. But, I'm growing distinct tastes for the two: silver and platinum are reserved for my jewelry and gold and bronze/copper are reserved for decor and fashionable accents (yes, I want gold shoes).
Copper is another metal I've acquired quite a liking for. The undertones of copper are unparalleled. I think that gold and copper are great accents to each other as well because of their warm undertones, which lend a comfort feeling to the home.
Lastly, how can I live without neutrals? I'm a big sucker for color and a lot of it. Bright pinks, canary yellows, sea glass aquas, robin reds are all within my spectrum of colors I can't get enough of. But, this winter, I've by-passed vibrant and find myself leaning more towards a minimal feeling, including with makeup, clothes, hair, decor, everything really. My favorite makeup look is the one below.
If you'd like to see more of my obsessions throughout the month, you can find me on Pinterest and Polyvore, taking up your whole feed. Happy Holidays! I'm going to go back to playing with a bulldog puppy, which is currently the size of a small dinosaur.